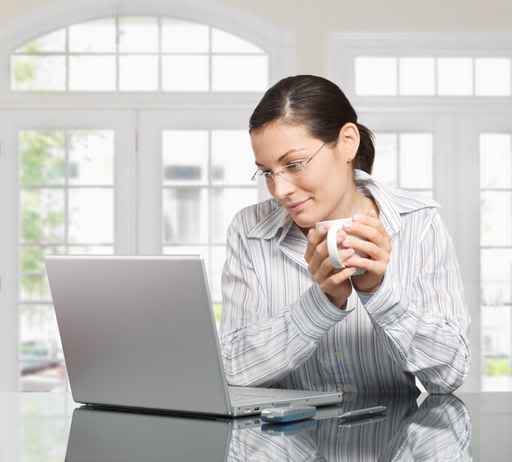 Distance learning is a trend now. It is appropriate and relatively low cost, effective, and enjoyable way for any professional who wants to obtain new skills and techniques. All professional areas now need that their internal managers and specialists, and their external consultants and advisors, are well experienced and meet qualifications. This is the world of continuous professional development.
If you are a director, expert, specialist, working for a public or private organisation, small or large, this is crucial foryou. The same is if you are an entrepreneur, independent freelance, you are expected to be able to show that you are in line with date, that you are always developing your knowledge and your skills. Distance learning is a apt choice for professional development.The development of distance learning has been exponential. The Unesco report, from 2002, demonstrated the key role that distance learning is running, and not only in the developing countries, but in the highly developed countries too. It describes distance learning as a power contributing to social and economic development, open and distance learning is fast becoming an accepted and united part of the great educational systems . In the USA, distance and open learning is now in good position not only for working persons but also for school students also. In 2003 it was calculated that more than 30% of schools are giving courses over the internet and through video conference. US Education Department statistics estimate a doubling of this within 5 years, to over 60% of US schools giving courses by distance learning. In Africa, across the continent, distance learning is quickly overtaking classroom learning with predictions that by the year 2010 there will be over 10 million professionals who study by distance learning . In addition to the facts demonstrated by the exponential, massive growth that is happening and is forecast to continue, employers all over the world are receeiving distance learning qualifications as equally valid with classroom ones. In most of the professions, such as engineering and teaching, distance learning is already well established. In areas such as supply chain management and marketing, distance learning is growing exponentially as a highly credible alternative to classroom study. In evidence, for professionals in those areas study by distance learning now prominent and is the preferred alternative.
Global corporations such as Coca Cola, Honda Motors, and many more, readily recruit those with distance learning qualifications. Many leading universities, on all continents, are now giving courses delivery by classroom and by distance learning. They are all accepting distance learning qualifications as valid requirements for students to move on to higher levels of study (which can often be by distance learning!). Distance learning is totally credivle. For working specialists, a well selected distance learning course is appropriate and totally valid.
It is hoped that this information will be helpful for you in making decision to enter the world of distance learning.